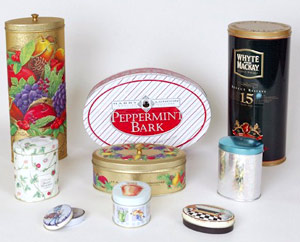 TinScape specializes in custom tins for any business! We make orders ranging from 5,000 to more than 5,000,000 tins, and have made products for a variety of clients ranging from small businesses to large corporations.
Minimum orders 5,000 for tins and boxes.
Our portfolio of tin structures is limitless. If we don't carry a size that fits your needs we can build tools fast and economically. These structures pictured are just a few examples for each category. TinScape has everything you need to make your product stand out from the competition's!

Christmas-tins|California-Custom-Tins|Decorative-Custom-Paper-Boxes|green_packaging|Medical-Marijuana-Bracket-Tin|New-Jersey-Decorative-Custom-Paper-Boxes |New-York-Custom-Tins|siteMap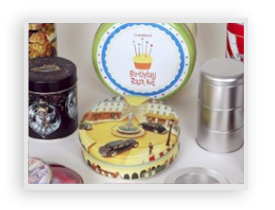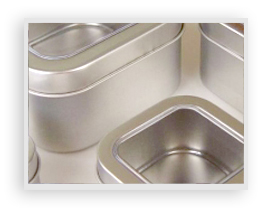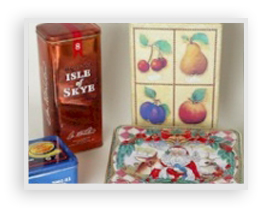 Our Process
We take your idea and turn it into a reality. We can always do the classics - round containers, rectangular containers, square containers...but we can do so much more! You can choose from a shape below to start off, or you can contact us for a brand new shape.

If you choose a new shape, we will work with you one-on-one to produce the tins that meets your needs exactly. We go step by step from sketching out a detailed concept image, to creating a digital rendering, to actually producing a 3D sample of what your shape will look like. If that meets your needs, we will then produce the final product and ship it straight to your warehouse.

Contact us today if you are interested in getting your tins custom made for a low priceand with fast turnaround.
Take a look at our decorative tin containers, custom tins, and decorative custom paper boxes and see how TinScape can revolutionize your products!